Our Story
Hank traveled to Kenya in 1998 to volunteer doing AIDS education. When he arrived in Nairobi he learned that everyone had quit, he had no place to go and nothing to do. He heard about a local man named Reuben Lubanga, who had been pushing a donated wheelbarrow and TV/VCR around the rural villages teaching about the prevention of "ukimwi", the Swahili word for HIV/AIDS. Hank set out to find Reuben, who welcomed him to his families' rural sugar cane farm in western Kenya. Together they built a successful and sustainable organization with zero external funding dollars and zero overhead expenses. Over a thousand volunteers from 24 different countries have travelled to Kenya to provide health care at our clinic, teach at our school, work on AIDS education and help grow our small business development programs for women.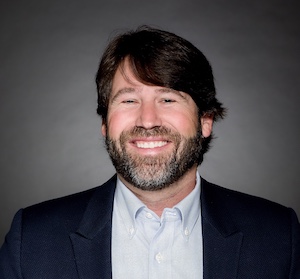 Henry "Hank" Selke

Hank is a board-certified internal medicine and infectious disease physician with a master of medical management degree. Hank led the design and roll-out of the bundled payments for care improvement (BPCI) initiative in multiple communities in California. He has served in various leadership roles focused on quality and utilization improvement initiatives through relationships with physicians, nurses, administration, revenue cycle and compliance with an emphasis on education, data analytics and process. Hank has published articles demonstrating that task shifting and mobile health technologies can be used to safely and effectively deliver community based HIV care in rural Kenya. In his spare time, Hank enjoys traveling, playing ice hockey and spending time with his family. During his first trip to Kenya in 1998, he met Edwin, one of Reuben's sons.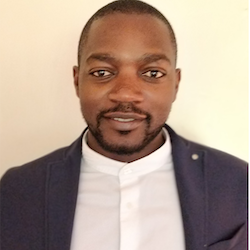 Edwin Openda

Edwin is a Technology native & Telecommunications Engineer with a strong passion for scaling top consumer software products & services in both developed and emerging markets, holds a degree in Telecommunications Engineering from Polytechnic University of Turin, Italy. While in Italy, he was involved in Mobile Applications projects at Telecom Italia and robust communications for Gruppo Torinese Trasporti (GTT). After Italy, he moved to London through a UK government (UKTI) backed initiative aimed at bringing talented graduate entrepreneurs from all over the world to relocate and establish new businesses in the UK. He then co-founded the world's first portable phone battery network based in London. Edwin is currently living in Nairobi, Kenya and leading our tech development. Backed by his diverse and rich experience in the startup world, he has led various projects from ideation to product/market-fit stages.